As blockchain technology is becoming a driving force in the global economy, it is also gaining critical acclaim in the e-commerce industry. E-commerce is among the sectors that are increasingly using blockchain technologies to facilitate financial transactions.
The distributed ledger technology used in blockchains is currently instrumental in solving the challenges that the e-commerce sector is facing. There's so much to expect from blockchains regarding their applicability in e-commerce.
Blockchain in E-commerce
Both blockchain and e-commerce involve transactions. Blockchain makes these transactions safer and faster while e-commerce activities rely on them. The blockchain technology enables users to share and securely store digital assets both automatically and manually. This technology has the capacity to handle user activities such as payment processing, product searches, product purchases and customer care.
The commonly used blockchain technologies in the e-commerce market are Ethereum and Bitcoin. Ethereum provides a practical platform for e-commerce websites that want to manage their own blockchains. Consequently, Bitcoin, a cryptocurrency, led to the establishment of blockchain technology. Consumers use it to make purchases in select online stores that accept Bitcoin as payment.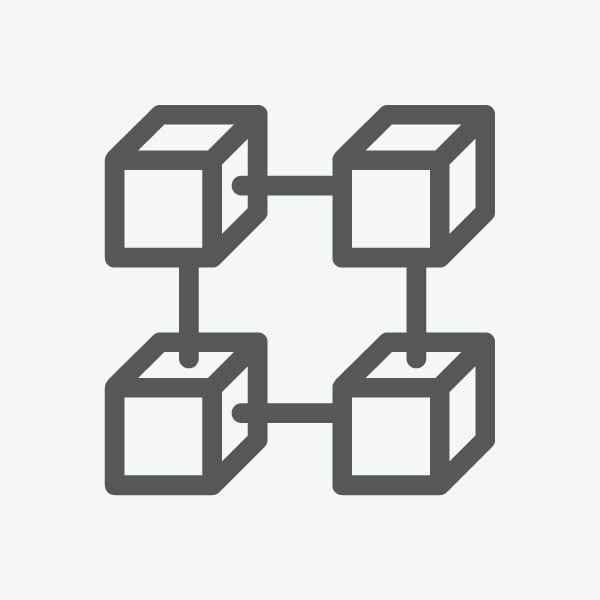 Advantages of Blockchain in E-commerce
The exciting thing about blockchain technology in e-commerce is that it is beneficial to both retailers and buyers. It offers convenient solutions to cyber threats and financial security concerns. It also reduces the expenses spent on inventory management and payment processing as explained below.
Cost Reduction
With blockchains, e-commerce businesses can conveniently combine inventory management, payment processing, product descriptions and images with other business activities. In return, they get to spend less on maintaining systems that facilitate these activities or hiring IT support staff to maintain the systems. Cryptocurrencies such as Bitcoin cut down the fees that banking institutions charge on facilitating transactions.
Cyber Threats
Most online retailers experience difficulties when trying to keep up with their competition and the rising customer expectations. Besides these challenges, they are also at risk of losing customers' data and millions of cash due to cyber attacks. Blockchain technology is perfect for solving these challenges that online retailers face. The technology offers the highest level of security in form of distributed ledgers for e-commerce database management systems.
Fast Transactions
Through blockchain technologies such as Waves, customers of e-commerce sites get to make fast online payments. Unlike in the past when buyers used to wait for several hours or days to make the payments, blockchains offer them the convenience they need when shopping online. In this case, they can have their products shipped after making the required payments.
Boosting Trade in Third-world Countries
It is amazing how blockchain technologies are offering third-world countries a chance to trade online. Through Bitcoin's peer-to-peer system, consumers in these countries don't require a middleman to process their payment requests. Furthermore, these technologies are opening doors for online retailers to make use of the consumer markets in developing countries.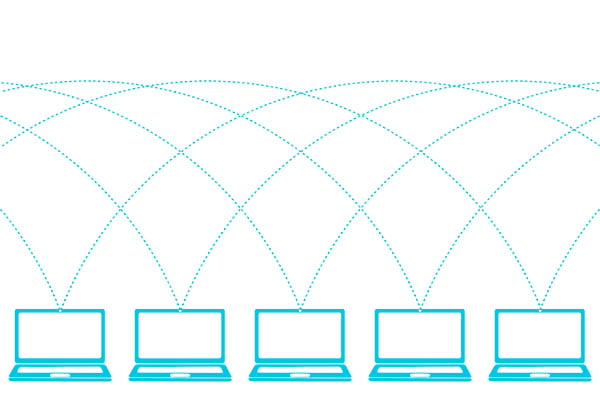 How Blockchain will Revolutionize Ecommerce
Blockchain technologies and e-commerce sites are forming an economic ecosystem that is viable to both consumers and online retailers. As online retailers are rapidly adopting the distributed ledger technology in their business processes, they realize new ways of serving their customers. Blockchains offer them an effective way of improving their customer experience. Here are other opportunities that blockchain technologies will create in the e-commerce market.
Smart Contracts
Smart contracts act as computer programs capable of automating certain tasks based on preset rules. Since blockchains are instrumental in storing them, smart contracts can also automate e-commerce-related processes. They can grow an e-commerce enterprise by cutting down on costs needed to hire staff to carry out tasks that computer programs can automate. Smart contracts can also facilitate inventory management. This means that online retailers can manage the control of inventory items.
Easy to Access Receipts and Warranties
Blockchain technology also provides online retailers and their customers the convenience of storing receipts and warranties of products. When making online purchases, one of the challenges that buyers face is losing paper receipts. At times, buyers also experience frustration when trying to prove the warranty coverage of certain purchased products. Thanks to blockchains, buyers and retailers will be able to access receipts and warranty data and validate proof of ownership easily.
Paying Content Creators
Content creators play a crucial role in developing e-commerce sites, and their efforts shouldn't go unnoticed. One of the exciting things that blockchain technology has in store for e-commerce sites in the future involves paying content creators. This means that content curators will be earning digital tokens each time they create and post appealing content on these sites courtesy of blockchains. Online retailers will use digital wallets to pay them. Digital wallets support cryptocurrencies such as Bitcoin and allow users to convert the digital tokens to their preferred currencies.
Loyalty Programs and Personal Offers
When online retailers adopt blockchain technologies in their business processes, they can easily issue redeemable reward points to their clients whenever they hit certain spending thresholds. Online retailers can also make these reward points redeemable across different e-commerce sites. Clients can also benefit from personalized offers and discounts that the retailers offer thanks to blockchain technology. E-commerce enterprises can use these loyalty programs to attract more customers and expand their product reach.
Supply Chain Monitoring
With a reliable supply chain, online stores can achieve their desired business goals. This is because supply chains enable store operators to know the stocks that are in the pipeline and when they should arrive. Supply chains also help store operators to verify the type of products that vendors are supplying to them. When these operators use blockchain to monitor the supply chain, they can prevent vendors from substituting certain products and foster transparency throughout the endeavor.
Generating Genuine Reviews
Online store operators can rely on blockchain technology to verify the reviews on their products or services. There are increasing concerns regarding the legitimacy of most product and service reviews found on the Internet. The reputation of an enterprise relies on how legitimate its reviews appear thus the need for e-commerce sites to use blockchain technology in the future.
Final Thoughts
Merchandisers from different parts of the world are turning to e-commerce as a storefront for their business endeavors. Blockchains are acting as the backbone of online sales and payments. Besides being faster and cheaper, blockchains facilitate all activities that current commerce systems allow. Since the future is imminent, we can only democratize the economy by making finances and commerce more transparent. Blockchain technology seeks to capture the power of financial institutions to allow people to have control over their transactions.