Consumers are always savvy when making comparisons of services and products sold online. At times, they search for items sold outside their countries for them to get the best offers.
It is the duty of online merchants to ensure that their enterprises have the capacity of selling and delivering items globally. Cross-border e-commerce is gaining critical acclaim as consumers opt for better deals and online merchants expand their services to other nations.
Statistics of Cross-border E-commerce
Cross-border e-commerce has a 21 percent share of the total worldwide online trades. There are predictions regarding how this share will grow to over $1.4 trillion in value. The exciting thing about global online trades is that 12 nations collectively have an 80 percent share in the trades. These nations include France, Kuwait, UAE, Switzerland, Brazil, Japan, Singapore, Germany, Hong Kong, the UK, and Australia.
It is also exciting to note that physical goods are the most traded merchandise in global online trades. The physical goods that have the largest share in the trades include clothes, shoes and accessories. To enhance customer trust, international e-commerce businesses are adopting multilingual customer service. The most used languages in the customer service are English, Chinese, Spanish, Arabica, and Portuguese.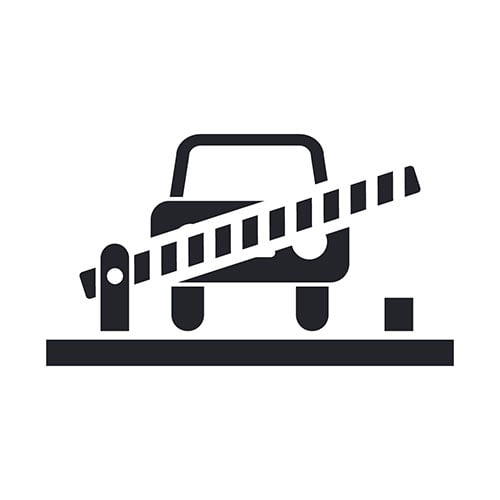 Challenges of Cross-border E-commerce
The activity of selling or buying merchandise across international borders has several challenges. International e-commerce enterprises are having trouble when trying to achieve growth due to these challenges. They include shipping concerns, language barrier, credit card authorizations, currency concerns and poorly-targeted marketing.
Shipping Concerns
Online merchants usually experience difficulties when trying to ship merchandise to consumers based in different geographical locations. At times, their financial resources prevent them from shipping purchased items to a global audience. This challenge forces them to focus their business to a local audience.
The language barrier
Most global e-commerce businesses use browser-based translators to make their online shopping platforms accessible to shoppers irrespective of the languages they speak. Difficulties arise when these browser-based translators can't support certain languages. It becomes close to impossible for the e-commerce businesses to reach consumers who speak languages that the translator doesn't support.
Credit Card Authorizations
Due to the rise of financial fraud, online merchants experience difficulties when trying to authorize credit cards used by shoppers. Most of these merchants require address verification systems (AVS) on all their transactions. This initiative locks out shoppers from countries where AVS doesn't work.
Currency Concerns
There are international e-commerce sites that only accept one type of foreign currency. These sites make it hard for shoppers to use their own currencies when buying goods. They require the shoppers to convert their individual currencies to the required currency.
Poorly-targeted Marketing
Most global e-commerce businesses fail to reach worldwide consumers because of their marketing strategies. They fail to understand the personal preferences of consumers from different parts of the world. It may also be expensive for them to adopt targeted global marketing strategies, leveraging the power of marketing automation software can do wonders because it helps to reach your prospects at the right time with the right message.
Legal Regulations
The legal regulations in some countries make it difficult for online merchants to reach global consumers. For instance, there are countries with stringent consumer protection laws. In some countries, the duty charged for online foreign trades is quite expensive for online merchants.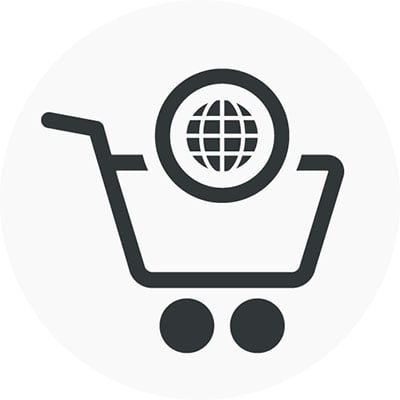 Opportunities in Cross-border E-commerce
For online retailers to succeed in their cross-border businesses, they should pay attention to certain details. For instance, if they intend on selling services or goods abroad, they need to provide their clients with international shipping options. Online retailers should also pay close attention to the following cross-border e-commerce opportunities.
Adoption of Effective Global Marketing Strategies
To develop a reliable international customer base, online retailers should adopt effective global marketing strategies. These strategies encompass using social media extensively and setting appropriate packaging and pricing measures. They also include localizing goods to regional markets and having consistent brand promotions.
Worldwide Shipping Options
Shipping companies such as FedEx and UPS come to the rescue of online retailers who experience difficulties when shipping goods abroad. Amazon has a critically-acclaimed global fulfillment service known as Fulfillment by Amazon (FBA) for worldwide shipping. Online merchants need to use such services to handle the packaging, picking and ferrying of clients' purchases.
Breaking the Language Barrier
To break the language barrier in cross-border e-commerce, online enterprises should optimize their websites to support languages spoken by their clients. They should ensure that their websites have localized product searches and check-out processes. They need also to make their online stores appear more localized to shoppers.
Accessible and Reliable Cross-border Transactions
Online payment processing services such as Payoneer are offering low-cost, secure, flexible and fast payment solutions. These solutions are applicable to hundreds of currencies and countries. Online retailers can also use such payment processing services to pay their suppliers or facilitate clients' transactions across the globe.
Streamlining of Cross-border E-commerce Businesses
For online merchants who are new to cross-border e-commerce, the good news is that there are online marketplaces to help them get started. Marketplaces such as Amazon and eBay offer these merchants a powerful platform for reaching new customers locally and globally. These marketplaces are also ideal for streamlining online global trades and enabling merchants to enjoy a seamless selling experience.
Final Thoughts
Cross-border e-commerce offers diverse opportunities for online retailers who are ready to expand their enterprises to a wider customer base. There are several readily-available tools and resources that online retailers can use to venture into the global e-commerce world. Their only huge task is to research their audiences and adopt effective global marketing strategies.
If you're interested in more posts about e-commerce and retail, check out our complete report detailing how technology is transforming the both brick-and-mortar and online stores.