The world today is in such a developed state that consumers dictate the level of services offered to them.
Consumers demand high-quality technology integrated into various aspects of the service industry, and with the alarming rate of technological advancement, they should have their way.
Ambition oriented firms have led in utilizing the latest technology into their operations, and this has proven to be worth the effort. Digitalization has turned out to be a competition weapon among rival firms, providing an edge between tech-savvy companies and the others.
Such is the situation in the banking system, which is among the first industries to embrace high-power computers and digital financing. The latest trend creeping into this service provider is artificial intelligence.
Introduction of AI in Banking services
AI was initially introduced to the banking world as automated customer chat-bots that would respond to customer queries. Over the years, the technology has made seamless advancements to become more dynamic to the delight of the ever demanding customer.
Clients, especially in this sector, welcome any development as it means a better way of handling and accessing their finances. Neat accountancy and transparency by parties at each end have always been appreciated.
Harnessing the abilities of artificial intelligence will aid a variety of technology in place to mimic human interactions and perform necessary tasks in banking halls. These tasks may include:
Account management

Funds transfer

Bill payment

Risk assessment

Automating reports and financial documentation
Artificial intelligence, however, is not new to the banking system; as auto-teller machines and enhanced CCTV cameras are common features around and within banks. Soon banks will use big data analytics and machine learning algorithms in their operations. Chat-bots with the ability to offer financial guidance to a bank's customer will also be a household feature given how fast artificial intelligence is becoming popular in the global arena.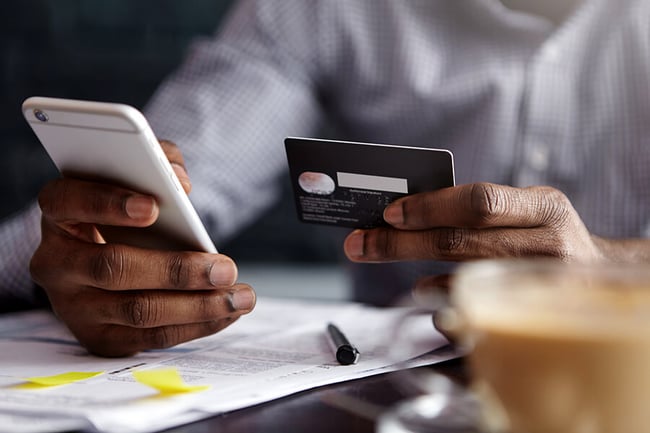 The future of AI in banking
Digital migration is here and cannot be stopped in any way whatsoever. Artificial Intelligence is on its way to becoming mainstream in digital banking and soon over 70% of banks will have machines backed by AI performing jobs that are now performed by human beings.
AI applications have only but set the stage for the increasing rivalry among top players in the sector. They also promise better service for their customers, lead to top performance and increase their annual revenue.
How banks can use artificial intelligence to streamline their services
AI's contribution to the transformation of digital banking can be observed through the following areas;
Chat-bots used for customer response
Neural networks integrated into robots can be used by banks to attend to customers on basic tasks. This include service inquiry, advising on services offered and other forms of communication. With a large population of millennials using social media platforms, they can also be used to promote bank services on the platforms.
As a game changer in bank operations
Majority of the activities in banks include routine work like counterchecking reports and other financial documents. AI provides the mechanism to process large chunks of data and arrange them as needed for reports. While doing this, AI minimizes chances of errors, thus avoiding losses arising from human error. This will mean increased productivity and greater revenue.
Automation of activities
With artificial intelligence, unnecessary manual work will be a thing of the past. The technology offers a solution by programming machines and bots to accomplish tasks with high-quality output.
Working on processing times
Bank customers hate long lines and delays in services; these tie them down. Artificial intelligence offers a solution when integrated into the banking system; long processing times will not be a headache anymore. This is because it has mechanisms that can process information faster and accurately. Moreover, machines learn quicker than humans and get better with each experience.
Improving security in the sector
Data in the hands of bankers is always susceptible to hacking and can put customers' finances at high risk. Bank customers value security above anything else, not only when they are in banking halls, but also when they give out sensitive information as is required from them. Artificial intelligence tools ensure that customers are not exploited and can also be used for authentication to prevent dangers of stolen identity.
Standardizing the banking sector
Artificial intelligence is imminently becoming popular and affordable by average financial institutions. This will make customers attain quality services from their trusted bank in all corners of the globe.
Artificial intelligence as a rivalry weapon
Banks yet integrate AI into their services will be forced to strategize in that direction or risk being outmatched by the competition. Banks that have already incorporated AI in their services can be observed to be reaping great rewards. Once understood and integrated well, AI technology requires minimum supervision from the staff.
However, the success of AI in digitalizing the banking sector lies in how it augurs to the end-users. If it means a wonderful experience on the side of the customer, then well and good. In case AI tools become frustrating to the customers, then more work has to be done on the technology.
Artificial intelligence, undoubtedly, is a significant shakeup that the financial services sector seeks in its operations. It will ensure that all essential operations run smoothly in banks as well as on the financial security. Investment in artificial intelligence tools will lead to unsurpassed customer solutions. It will have a positive effect on the profit margins of banks and other financial institutions.