During the past few years, the e-commerce sector experienced numerous disruptions. As the e-commerce industry is booming, there are a lot of strategies put in place by online retailers and expectations from customers.
One thing that makes the industry gain critical acclaim is the growth predictions that business analysts are making. The industry also boasts of numerous trends that are enabling online retailers to serve wider audiences.
How the E-commerce Sector is Currently Doing
The e-commerce sector is defying all odds to reach new heights in 2018. The key players in this sector are focusing on attracting more customers through various acquisition deals and exemplary logistics capabilities. There are e-commerce startups that are also making a name for themselves in this highly-competitive industry by adopting subscription-based and direct-to-customer business models.
The reason why the e-commerce sector is also growing rapidly is that there are numerous technological advancements in place today. They include augmented reality, the Internet of Things (IoT), artificial intelligence and blockchains. Besides these technologies, renowned e-commerce companies are continuing to expand their customer reach. Small online shopping platforms are also relying on supply chain and logistics advancements. Key e-commerce players are also increasingly integrating offline and online commerce.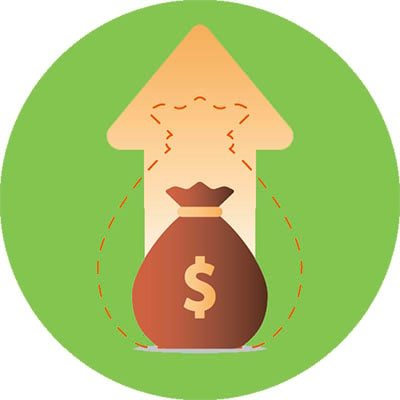 E-commerce Growth Predictions and Trends
Ever since the e-commerce industry began witnessing disruptions, leading online shopping sites are continuing to account for a large share of all online sales. Consequently, brick and mortar stores are currently experiencing a reduction in revenue because most shoppers prefer purchasing their goods online. Some brick and mortar stores went bankrupt or even shut down due to the disruptions in e-commerce. As the online shopping market continues to grow, the growth predictions and trends explained below are worth following.
Increased Video Use
There are speculations that videos will continue being part of the marketing strategies used by e-commerce companies. These videos are effective in increasing the conversion rates and add-to-cart rates of online shopping platforms. Several companies outside the e-commerce realm are also reaping huge benefits from using motion pictures. Online retailers are responding to this prediction by increasing their expenditures for the production of quality videos as well as collecting unboxing videos with niche micro-influencers. You can use video editing software like Clipchamp or InVideo to edit your videos before sharing them online for increased effectiveness.
A recent survey by EMarketer suggests that the total expenditure for digital marketing is likely to hit the $113.18 billion mark by 2020. The study also suggested that expenditures for TV adverts will go up by $9.05 billion within the same timeframe. As online shoppers watch videos of certain services or products, their popularity and chances of these shoppers buying them are also likely to increase.
Mobile Checkout Options
With the introduction of mobile payment technologies the amount of online transactions conducted on mobile devices is likely to increase. Most modern mobile devices support facial and fingerprint recognition. These features make it easy to verify the identity of an online shopper when making payments using a handheld device. Mobile checkout options are rapidly becoming the preferred payment method for most online retail purchases.
Same-day Delivery
It is amazing how online shopping platforms are making deliveries faster and convenient these days. Ever since they adopted the same-day delivery approach, they earned trust from online shoppers for being in a position to address their needs. There are predictions that same-day deliveries will be the norm for e-commerce in the future. These predictions also suggest that consumers will prefer shopping from online outlets that take less time to ship a purchased item.
With the adoption of same-day deliveries in the e-commerce sector, online retailers will record an increase in revenue and customer reach. This approach will be an evolutionary step in parcel logistics that e-commerce players wanted. It will also offer a comprehensive solution to the rising consumer expectations.
More Brick and Mortar Experiences to Come
As people opt to shop online, it doesn't mean that brick and mortar experiences will cease to exist. In fact, there are speculations that merchants will master how to combine their online product showcasing endeavors with physical store show-rooming to improve customer experiences. Once they know how to combine these approaches, their online retail stores will offer customers the convenience of buying items online and picking them up or returning them to their physical stores.
In the near future, brick and mortar retailers will embrace the data tracking styles used in the e-commerce realm. The brick and mortar experiences in e-commerce will aim at bringing new store formats and features that digitize physical retail stores. Online retailers will also focus on using the modern technological advances to make physical retail stores be in line with the online stores.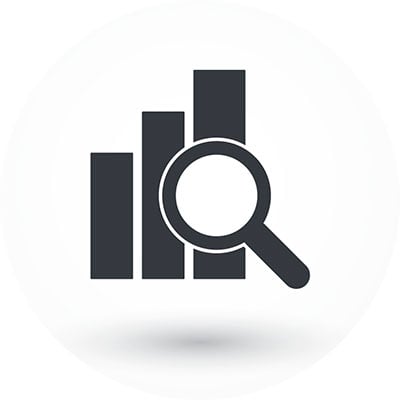 Using Images to Shop
Thanks to image analysis technology, consumers can take a photo of a certain object and search for it online. This technology will also gain critical acclaim in e-commerce in the near future. Merchants who adopt this advancement in their company's digital strategy will enable potential and existing customers to use images to shop for an exact or similar product. This means that language will cease to be an online shopping barrier for shoppers based in different geographical locations.
Augmented Reality in E-commerce
Augmented reality (AR) is gradually making its debut in the e-commerce realm. When adopted by merchants, the AR technology will enable consumers to visualize products or services through their mobile devices before buying them. Consumers will get the chance to have a look at how a product looks like before they make the purchases. For instance, they will see exactly how items such as bathtubs and standing desks are before ordering them. The AR technology will also be instrumental in reducing product returns.
Machine Learning in E-commerce
Artificial intelligence (AI) is the ideal technology that online retailers can use to customize user experiences. For those online retailers seeking to target demographics of people such as baby boomers or millennials, implementations of AI such as machine learning will help them make a behavior-based analysis on how to best serve these audiences. The technology will enable them to know the personal information and preferences of their customers.
Final Thoughts
Most e-commerce companies are getting better at integrating modern technologies into their business strategy. As they make these integrations, numerous technologies or disruptions are likely to shape up the e-commerce industry in the future. It is time for these companies to use these predictions as a roadmap of how they will serve consumers in the next few years.
If you're interested in more posts about e-commerce and retail, check out our complete report detailing how technology is transforming the both brick-and-mortar and online stores.