Over the past few years, e-commerce has proven to be one of the main game-changers of the retail sector. E-commerce is also currently changing the expectations of buyers.
Of late, manufacturers are beginning to use online shopping as a means of getting their products to their targeted clients. Most of them are spending lots of resources when trying to set up online stores. The good news for them is that there are certain e-commerce platforms they can use to get started with online retail.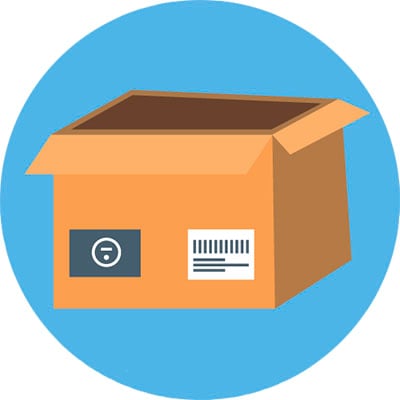 Benefits that Manufacturers can reap from Online Retail
Just like other online retailers, there are several benefits that manufacturers can gain from e-commerce. For starters, manufacturers can record increased sales as soon as they jump onto the e-commerce bandwagon. If they use the right online shopping platform, they can also build long-lasting relationships with customers, integrate with diverse business solutions and digitize their marketing efforts as explained below.
Access New Markets
It is the joy of every online retailer to get access to new markets. One thing that manufacturers need to know is that they can only scale to new heights if they venture into e-commerce. Through the use of e-commerce platforms, they can increase their reach and build their reputation for more sales.
Customer Centric Focus
Most e-commerce platforms also offer online vendors an opportunity to focus on serving their targeted customers diligently. These platforms enable their customers to freely make online purchases and check the statuses of purchases they make at a time of their choosing. In turn, the online vendors get to provide reliable customer service, nurture leads and build good relationships with customers.
More Efficient Operations
With online retail, manufacturers also get the chance to improve their back-end operations. They can also choose an e-commerce platform that helps them to integrate their customer relationship management (CRM) and enterprise resource planning (ERP) strategies. Their business activities become simpler when these initiatives are in place.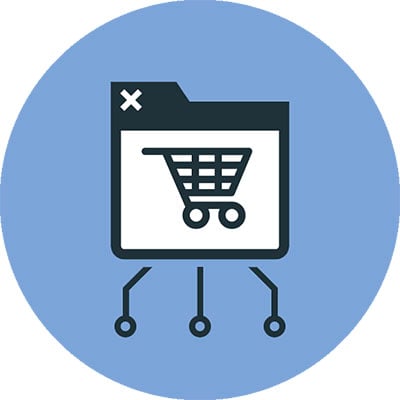 5 of the Best E-commerce Platforms for Manufacturers to Get Started with Online Retail
The global penetration of the Internet resulted in a growing number of web and technology-savvy consumers. This advancement also opened a new door for industrial manufacturers to meet their targeted customers. E-commerce is currently prevalent in manufacturing and distribution systems. The following e-commerce platforms are making it possible for manufacturers to offer personalized online experiences to their customers.
Shopify
Shopify, a Canadian e-commerce solution, is reputable for enabling online enterprises to focus their business activities on the emerging mobile shopping and social commerce. Since 2004, the e-commerce solution is always at par with emerging online shopping technologies and trends. It also enables online retailers to use their social media platforms to entice their customers to make product purchases.
The good thing about Shopify is that it offers online retailers including manufacturers a collection of extensions, plug-ins and themes for building online retail stores or hiring a shopify development team Also, Shopify allows you to keep your inventory and customer data clear. Connect your Shopify to Google BigQuery and collect data to create dashboards, charts reports. For only $9, retailers can turn their Facebook accounts into online retail stores. Shopify also offers mobile-friendly seller apps and shopping carts and 24/7 technical support.
Magento
Since its debut in the e-commerce sector in 2008, Magento is always on the verge of offering scalability and reliability to online retailers. It operates as an open source e-commerce platform that suits a wide range of online sellers including manufacturers. Renowned brands such as Liverpool F.C, Huawei and Burger King currently run their websites using Magento.
As an open-source platform, Magento provides unlimited customization options to online vendors. It also offers them over 9,000 extensions and plug-ins for powering their websites. Other exciting features include free social media extensions and extensive collection of demos for themes.
YoKart
As an online retail platform, YoKart targets budding and small enterprises. Budding manufacturing companies looking to make their debut in e-commerce can use this platform. With YoKart, these manufacturers can not only establish their presence in online retail but also expand their customer reach on a worldwide scale. The platform offers discount coupon management features, analytics tools and diverse payment gateways.
YoKart is reputable for its inbuilt product catalog system, multilingual and multi-currency features and free technical support that is valid for 12 months. The platform also offers its users detailed manuals and video tutorials. Online vendors can make use of its dedicated apps and mobile-friendly design.
BigCommerce
As one of the renowned e-commerce platforms, BigCommerce currently powers over 55,000 online shopping sites. Its users include name brands such as Toyota and Martha Stewart. The platform suits both big and small businesses. It is also useful to online retailers who don't have basic coding skills.
With BigCommerce, online vendors can make use of its built-in features and integrate their online stores with eBay, Google and Facebook. They can also rely on the detailed guides, tutorial videos and setup wizards with visual demos and illustrations to get started with the platform. There's no transaction fee when using BigCommerce.
VTEX
With a total merchandise value of over $1.8 billion, VTEX acts as an e-commerce platform for world-renowned business chains. These business chains include Coco-Cola, Wal-Mart, Disney and Sony. As a Brazilian e-commerce platform, VTEX also targets businesses looking to achieve their business goals using the power of the Internet and online shopping.
One reason why VTEX stands out from other e-commerce platforms is that it has a feature known as the Password Free Checkout. This feature helps online retailers to boost their organic website traffic by 30 percent. It also enables them to grow their conversion rates by 54 percent and increase their revenues by 28 percent.
Final Thoughts
With the e-commerce platforms listed above, manufacturers can comfortably make their debut in online retail. However, they should note that the success of their online stores lies in their efforts to combine the e-commerce platform and their business models. They need to choose a platform that appropriately matches their business model. The best way they can determine the platform that is best for them is by evaluating their business needs and what they seek to achieve in e-commerce and comparing this information with the features of each e-commerce platform. A good rule of thumb is checking top online marketplaces in order to effectively compare each platform.
eTeam offers engineering solutions for e-commerce, whether you are a large scale retailer just moving into the online space or a new startup with the-sky-is-the-limit ambitions. Get in touch if you'd like to schedule a quick call to find out what we can do for your online store.
If you're interested in more posts about e-commerce and retail, check out our complete report detailing how technology is transforming the both brick-and-mortar and online stores.