eTeam had been recognized among the world's top 1% of software development and IT consulting companies in the annual Clutch 1000 list.
Since 2009, eTeam has strived to embody to be the innovator's engineering team. We are inspired by continuous improvement to make the best software for our clients. It's this dedication that makes our team at eTeam so deserving of this special Clutch award: The Clutch 1000 list. This list makes up the best companies represented on Clutch around the world.
Clutch, the B2B ratings and reviews site, spoke directly with our clients to see how they thought the project went. A successful project collaboration is more than just hitting success metric goals; it's about how well our team understood the vision our clients have for the future of our company. Thankfully, we've hit the mark and have a 4.9 out of 5 rating on our profile.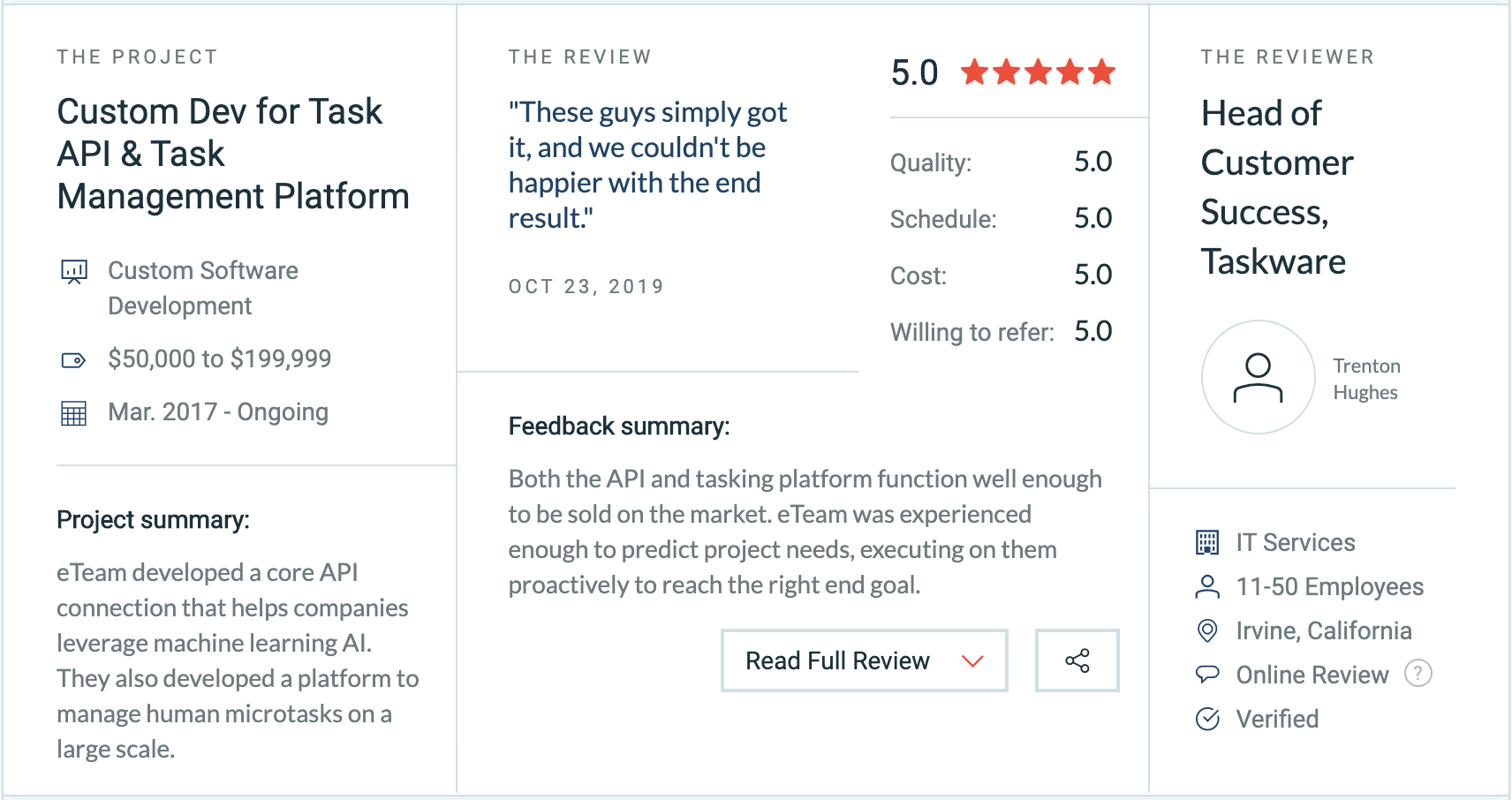 "We're honored to be recognized among the world's top B2B companies. Our entire team works diligently every day to ensure that our customers receive the greatest value possible from our software solutions. This award is a testament to the hard work and dedication to this goal." – Sergii Shanin, CEO of eTeam
We're proud to be apart of the Clutch family and we've been featured on their sister sites, Visual Objects and The Manifest. These sites help prospective buyers with their online research of companies and help them see industry insights about our impact as a development company.

There's always room to reinvent your app, site, or management system. That's why we're here ready to meet new clients that are ready to step into innovation and success.

If you'd like to set up a meeting or call about a potential project, drop us a line!