Modern businesses are currently transforming into data-driven enterprises due to the fast data science disruptions that are taking place. The disruptions enable data science as a technical field to evolve gradually.
There are lots of speculations regarding what the future holds for data scientists and data-driven enterprises. Data scientists are also responding to these developments by acquiring more knowledge in their field of practice.
Notable Data Science Developments
Data scientists are becoming smarter by setting mission-driven goals. These experts desire to work with renowned and mission-driven corporations. Several startups are beginning to adopt data science in their business activities. There's also a rise in unicorn startups that currently have a worth of more than $1 billion.
One notable disruption in data science is the increase in a number of industries that are adopting data-driven business models. Banking institutions are currently using data-driven business models in assessing the creditworthiness of their clients. There are also high demands for data scientists in the job market. These demands stem from industries that are realizing the need to have data scientists in their professional teams.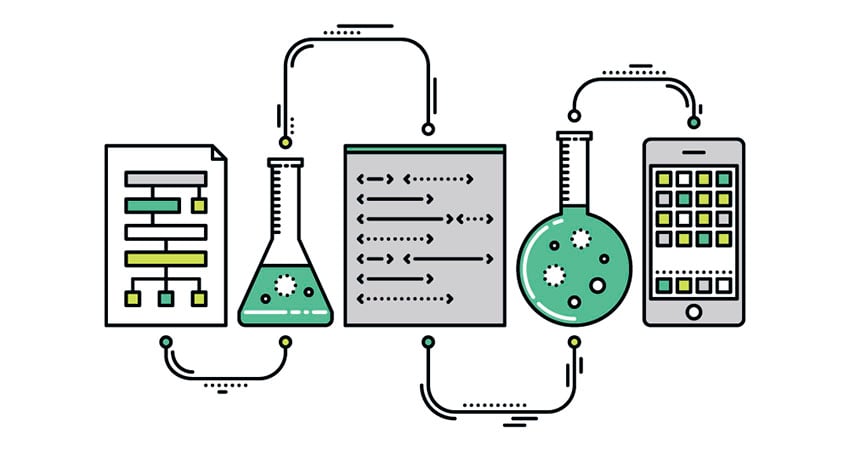 Industries that Data Science Developments are Likely to Affect
Disruptions in data science are exciting to watch both in the present and the future. This is because sectors such as economics, information technology, medicine, video streaming, and finance are rapidly adopting them. Here's how these sectors are putting the data science developments into use.
Economics
One thing that stands out with Silicon Valley companies is how they are implementing data-driven market designs. World-renowned companies such as Google, Uber, and Airbnb made a name for themselves based on how they are improving their online platforms and optimizing profits. These tech giants usually conduct several experiments on a yearly basis to test an algorithm or a product version against the other. This strategy helps them in extracting deeper insights about a product for long-term growth.
The basis of data-driven market design is good experimentation techniques. You have to modify these techniques for them to adequately suit the economic situation that you are in. With this in mind, you can not only make a big impact using the results generated but also add value to your enterprise.
Information Technology
Thanks to the various developments in data science, the IT industry is gradually evolving from an art into a science. To be precise, modern cyber security mechanisms heavily rely on data science. There are also limitless possibilities on to how data-based decision making can improve cyber security mechanisms.
Data scientists are bringing probabilistic and statistical methods into the IT industry. They are, as well, working hand in hand with cyber security experts to combat threats faced in the industry. Data collected from different disciplines, socioeconomic backgrounds and genders can be instrumental in helping with solutions to cyber security threats.
Medicine
It is exciting how data science is revolutionizing the medicinal field through the introduction of personalized medicine. With personalized medicine, medical practitioners can get a better understanding of a particular disease and treat it effectively. This innovation highly targets cancer and Parkinson's disease patients. It focuses on providing them treatments based on a one-size-fits-all approach.
The personalized medicine innovation also works based on the fact that diseases have different genetic profiles. It relies on a combination of machine learning and modeling techniques to gather patient data. This data helps to identify several instances of a particular life-threatening disease and their respective remedies.
Video Streaming
The video streaming world is among the fastest growing industries today based on the number of subscribers and revenue collected on popular video streaming sites. These sites use data-based models to decide for the viewers what they will watch at the moment and later. Netflix is one of the video streaming companies that are changing the industry by introducing more personalization options. The company usually collects data on viewer's watching habits and tastes.
To offer the most suitable content to their viewers, video streaming companies always develop, test and refine a number of recommendation algorithms. These data-driven algorithms are products of modeling and machine learning. They help the companies to make decisions on the type of shows or broadcasts to invest more in. Using viewers' data, data scientists are also in a position to build demand-prediction and taste-cluster models. Video streaming sites can use these models to add or remove certain shows.
Finance
Over the past few years, the financial services industry witnessed an explosion in the volume, variety and velocity of financial data. This data originates from customer service records, social media activity, information from existing financial databases, and real-time market feeds. It also originates from transaction details, server logs, and mobile interactions. Since this data is readily available, financial institutions are increasingly enlisting data scientists to draw analyses out of them.
The role of data scientists in the finance industry is to capture and analyze new data sources. The role of these experts is also to run live market event simulations and build predictive models from the collected datasets. Financial institutions task them with the job of looking for more financial data and analyzing it for present and future use. Disruptions such as data analytics tools and cloud-based data storage options make the work of data scientists in this industry easier.
Final Thoughts
Since industries such as medicine, IT, economics, video streaming, and finance currently rely on data science developments they need to recruit more data scientists to work for them. The work of the data scientist will involve using the data science technologies to generate actionable insights out of particular datasets. This work also includes driving the value of huge data volumes that exist in a company.