Large and small enterprises continue to adopt bureaucracy as a means of creating formal working systems and arrangements.
However, their excessively complicated administrative procedures are becoming obstacles to their product development endeavors. Bureaucracy makes these enterprises to spend much time in finding resources, gathering feedback and approving the usage of their newly conceived products. The good news for them is that outsourcing the development of their new products can save time and money. Explained below are other benefits they will reap from outsourcing.
Hire Experts from Different Disciplines
To expand their product engineering capabilities, small and large companies need to hire experts from different disciplines. In this endeavor, business leaders should note that innovative products must rely on various theories and concepts for them to attain market success. It is beneficial to a business when top talents from different fields come together and develop innovative solutions.
Business executives should hire these experts temporarily to save time, money and confidentiality risks. They should not forget to conduct background checks on these experts when enlisting their help. Once hired, these practitioners should resume work on part-time basis. The part-time staff should also work together with the full-time staff for effective problem solving and brainstorming.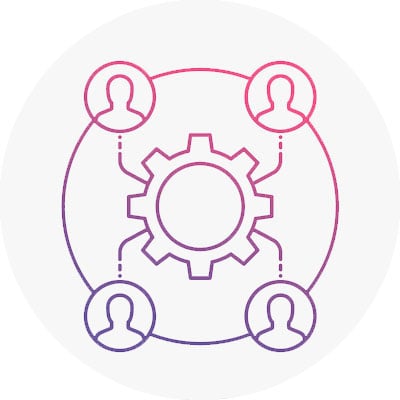 Provide Project Cost Management
Outsourcing experts can help companies of all sizes to manage the costs for their product engineering activities. When adding experts to their team, they need to set a budget for the project depending on its intensity. It is also important for them to have a contract that dictates how and when both parties can make changes to the budget. They should generate reports for every expenditure as a way of accounting for the allocated funds. The reports will enable both parties to stay abreast with all expenditures.
Manage the Timeline for the Project
Without a project timeline for a product development endeavor, it is difficult for a business to reap benefits from the outsourced expertise. It is wise for the outsourced experts and the company to agree on a suitable project timeline. As they make this agreement, they need to consider all the procedures involved in the project. Just like how they agreed on the expenditures, the timeline must favor both sides. They can begin to work on the new product after making this agreement.
Reduce the Marketing Timeframe
Without partnering with external product developers, it may take a company much time to get their new products to their targeted consumers. Through outsourcing, the partners provide guidance on a product development project from the beginning to the end. They help in the project's aspects such as conceptualization, design, branding, and marketing. They are also instrumental in providing solutions for marketing challenges and obstacles. Their help improves the efficiency of the entire development process.
Gain or Maintain Market Leadership
To stay relevant in an industry, one thing a company needs is to keep up with their competitors. Companies are beginning to realize that outsourcing product design and development helps them to compete in their respective industries healthily. They are increasingly allocating funds on hiring experts from diverse disciplines. Their objective is to create innovative solutions for unsatisfied consumer needs. This is because the secret to attaining a proprietary market position lies in a company's efforts to attend to such consumer needs.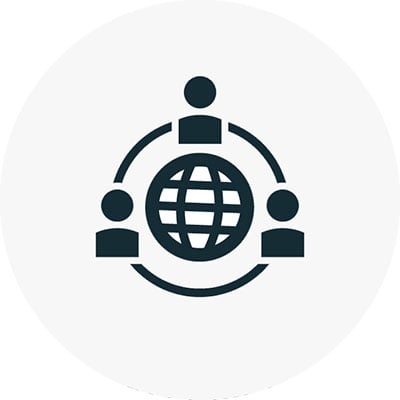 Keep up with Up and Coming Technologies
Outsourcing partners can help companies to capitalize on technology forecasting. This means that the partners will help them stay abreast with current and emerging technologies. In turn, they will be in a position to develop technology-oriented products. Companies will also manage to monitor how modern advances are enabling their customers to purchase certain products and services. This information is essential for them when developing ways to improve service delivery and customer satisfaction.
Maintain Anonymity
Companies can protect their corporate trade secrets each time they outsource partners for product development projects. As they outsource these partners, they can protect their trade secrets by signing a nondisclosure agreement document. The outsourced experts must agree on competitive exclusivity when signing this kind of contract. By protecting its trade secrets, a company can maintain its proprietary position in a collaborative project. The company can also avoid information leaks or hostile takeover by competitors.
Secure Intellectual Property Rights
When developing a new product, an enterprise should agree with its partners on matters to do with intellectual property rights. Both parties need to reach an agreement without compromising the intellectual property, which is the product under development. The partners can agree to keep the IP rights as a secret or cooperate in filing of the product's patent. The good thing about patented products or services is that they can withstand copyright infringement cases. Furthermore, patented solutions can help an enterprise generate more revenue whenever third-party individuals or enterprises lawfully use them.
Conclusion
It is safe to say that outsourcing enables both large and small companies to manage their project costs and timelines. They can only achieve this objective if they have agreed with the partners on expenditure, intellectual property, confidentiality and anonymity matters. Companies also get to spend less time to market products, attain a top position in the market and keep up with current and upcoming technologies. It is time for business executives to leverage on outsourced expertise to steer growth and productivity in their organizations. They should accept the fact that great ideas come to reality when talented individuals from different disciplines come together.