As a dynamic industry, retail has its own multifaceted set of business requirements and processes. Modern retailers are coping with disruptive technologies that focus on improving the industry.
Their goal is to address the demands of digital customers who make product orders using different devices at different geographical locations. With these disruptions, retail executives need to focus more on changing their business processes rather than running them.
AI Helps Developers and Testers Build Better Software
As much as AI is facilitating automation in retail business processes, it is also enabling software developers and testers to improve their work. AI enables developers to code well and testers to run error checks. As a derivative of AI, machine learning (ML) makes automation testing possible. Testers are currently using ML bots to find errors in code. Young developers now have something to smile about since AI lets them gain control over their budding careers. They can easily learn new programming languages and take their skills to the next level thanks to AI.
AI technology is helping retailers predict future customer demand for certain services and products. Only time will tell if the technology will help developers to decide what they need to create next. The technology is also capable of giving them suggestions on the specific parts of a software solution that they should focus on most.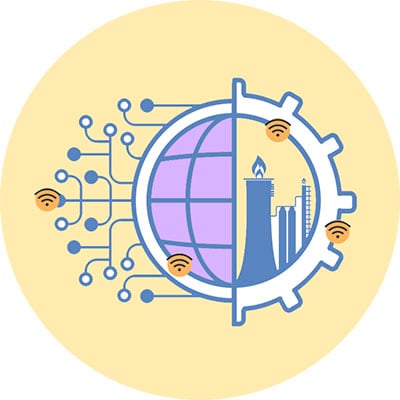 Big Data in Developing Software for Actionable Outcomes
It is impressive how the availability of consumer and product data is enabling retailers to take their enterprises to the next level. The same data is also useful in moving software development to a greater level. This can happen when software engineers first collect data on software development and consumer products and use data science analytics to draw actionable insights out of the collected data. Actionable insights derived from analytics can help software engineers improve existing and future software solutions.
Improved software development can also impact data analytics tools in a positive way. It can make this improvement by enabling data analytics tools to give actionable insights and predictions. This is because the analytical tools are also products of software development. In other words, the analysis of both big and small data is possible when the developers write better data science software.
Increased Demand for Payment Processing Integration
As retailers are increasingly turning to payment processing systems to control their customer payments, software developers are benefiting in many ways. The payment processing systems have lines of code in them. This factor makes them financial software solutions. Retailers also want to increase the transparency between their online payments and accounting processes. To solve this problem, they are enlisting the professional help of software engineers who carry out the payment processing integration work.
Payment processing integration in this context entails linking the payment transaction processing to an accounting application. It makes it easier for retailers to have transaction data extracted from electronic payments (credit or debit cards) in their accounting systems. Its advantages include saving time, reducing human error, increasing cash flow and reducing labor costs. These benefits apply to both software developers and retailers who hire them.
Using Agile Supply Chain Thinking to Control the Complexity in Software Delivery
Software delivery is always a problem to software development activities. For the software development realm to move toward, the engineers need to think of ways of solving the problem. Over the past few years, among the most useful disruptions in the retail industry is agile supply chain thinking. This advancement makes it possible for retailers to plan, source and distribute their products conveniently without running short of funds or failing to meet deadlines.
Similar to other business activities, software development activities aim at producing a solution and delivering it to the client. Software engineers should have an efficient model in place for their software solutions to reach their clients. First, they need to plan for the delivery activity by developing code for product features that consumers need the most. Second, they need to manage their relationships with the suppliers and formulate procurement strategies for the product.
The third step involves distributing the software product to the customers. This procedure involves different kinds of agreements. The relationships with the suppliers are useful in every step of the delivery process based on the agile supply chain thinking. Any change in these relationships may affect the entire delivery endeavor. Unlike the traditional supply chain systems that practitioners in the software development world used, the agile ones used today allow for greater efficiency. They support the revolution of the software development world by minimizing waste and offering practitioners a straightforward delivery approach.
Final Thoughts
Today, most businesses focus on innovation more than anything else. Retailers also need to follow suit by adopting the technological advances in their sector. These advances include the use of artificial intelligence (AI), big data, payment processing and agile supply chain systems. These innovations allow the retailers to offer their clients seamless shopping experiences and make profits at the same time.
It is important to note that most retail technological advances are products of software development. This means that software engineers are putting their best efforts into developing efficient retail software solutions. It is also amazing to note that the retail tech revolution is impacting software development in a good way as explained below.
The technological changes in the retail sector will continue disrupting the sector in the coming years. As these technological changes take place, software engineers and testers will also experience relief since their work will become better. It is exciting how modern retail activities are increasing the need for hiring or enlisting the help of software engineers. For any industry to move toward, the practitioners need to benefit from several employment opportunities created. Their clients should also appreciate their work and enlist for their services frequently. This hypothesis applies to the software development world where consumers are always raising demands for efficient software solutions.