Software development is a changing and dynamic field. With so much going on, it can be difficult to get a grasp on what constitutes a good company, an excellent company, or a bad company.
That's why we enlisted the help of some of the biggest companies in our sphere, like Apple, Google, and Amazon. Our standards are high because we have learned from the best. We like to think of ourselves as a long-term oriented scaling company.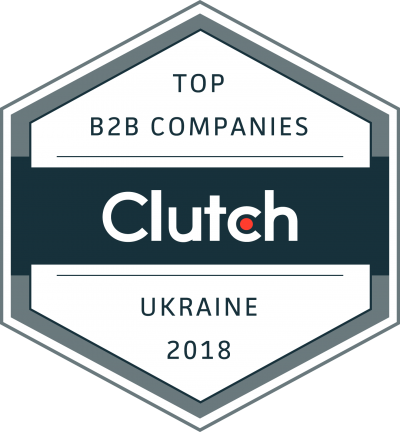 But how should we be judged? There are infinite ways to examine a software company and, probably, most aren't that good. We like to stick to what our clients think of us. In the end, we only really care about our clients and they are all that matters. Luckily, the B2B ratings and review site, Clutch, compiles customer testimony gathered through analyst-led interviews. What's more, they also amalgamate extensive quantitative data and representative case studies.
We were fortunate enough to have been ranked as a top web development company in Ukraine by Clutch's sister site, The Manifest. Although our work is recognized by The Manifest, we would like to thank our clients for the achievement. Without an undeniably fantastic group of clients, there is no way we would have been able to accomplish everything we have. We highly value our client's continued cooperation and their candid, congratulatory responses to the Clutch team.
The product manager of a financial services firm summarized the eTeam approach to working with our clients. "They've become an extension of our internal team and understand our needs and challenges exceptionally well." The director of a financial services firm commented that commented on the sincerity and empathy of eTeam. "They stand behind what they produce and truly believe in what they do. Also, they're flexible and understanding when things change."
For some time now, eTeam has benefited from utilizing teamwork to its maximum potential. We leverage our slew of entrepreneurial-minded professionals, from engineers to product managers, to better facilitate dynamic functionality among our client partners. It is with this attitude that we are able to find double successes--success for our clients and, in turn, for us.