Digital designs in e-commerce websites currently go beyond the process of creating a webpage with great innovative features.
As the tastes and preferences of the visitors of these websites evolve with time, their design should aim at offering the users greater utility. E-commerce companies should note that providing their customers with a more evolved and better user experience (UX) can help to advance their businesses. As the e-commerce world is immensely gaining popularity, one of the ways in which online shopping sites can drive traffic is by having a design focused on improving users' experiences.
How UX Improvement Trends became an Important Part of E-commerce
Most e-commerce technologies attribute their steep usage rise to mobile evolution. This implies that the development of e-commerce sites and apps largely relies on the marketplaces of mobile apps. Online retailers realized that it is essential to consider the behaviors of their websites' visitors when developing an online shopping site. This factor made them to enlist web developers who can create sites that provide the visitors with immense opportunities of acquiring affordable products, vouchers, deals and discounts. The efforts of these web developers focus on improving user experiences which include the performance and usability of e-commerce sites.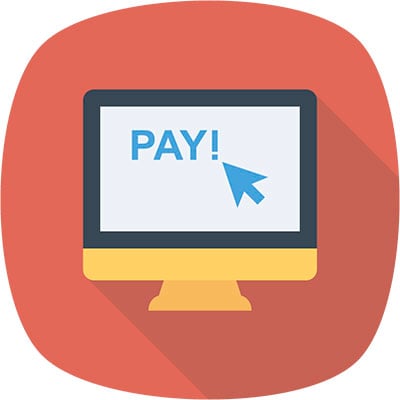 Important UX Improvement Trends for E-commerce
The best way online retailers can meet the ever-changing and ever-growing expectations of their customers is by providing them with seamless and straightforward user accessibility. It is their mandate to realize that consumers enjoy viewing appealing content on e-commerce websites. Besides making online shopping sites to appear more interactive and creative, the following UX improvement trends take user experiences to a greater level.
Simplified Navigation Options
E-commerce sites are continuing to feature simplified primary navigation options as part of improving the user experiences. These sites are making it easier for new and existing visitors to make purchasing decisions once they land on a product page. A product page should have a drop-down menu that allows the users to conveniently navigate from and to other pages of an online shopping website. It should also enable users to view product descriptions or specifications without leaving the page.
Faster Checkout Options
To drive more visitors to their online shopping websites, retailers should have easy payment options in place. Besides including guest payment options, the websites should be capable of saving users' data for them to easily proceed with paying for goods or services during the next time they visit a product page. Since mobile checkout options on most e-commerce sites need improvements these days, retailers ought to also consider the needs of shoppers who prefer to use their mobile devices to visit and make product purchases on the sites. They should include digital wallets in the payment options since the financial services industry is currently undergoing disruptions such as blockchain technologies.
More Animations
Animations are a great way of improving the user interfaces and experiences on online shopping platforms. Since the advent of the world wide web, Web Design Companies used animations to bring web pages to life and make them more fun to the users. New animation ideas that these designers use on websites these days include showing various views of products when users roll the computer mouse over them and providing users with larger images of a product when users place the mouse pointer over a product. As much as animations are evolving, web designers should master the art of adopting a minimalist approach when using them and including them on mobile versions of an e-commerce website, like these minimalist web design examples.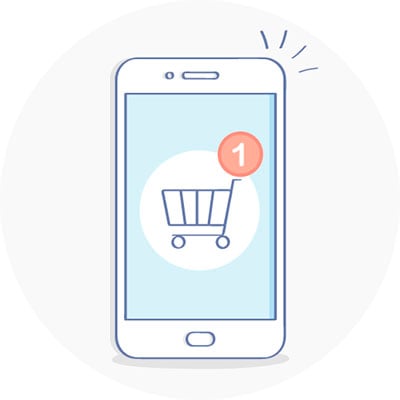 Minimal Design
The fun thing about web design is that the designers have the freedom to reduce the website elements to make it easier for the visitors to focus on the website's key features. Web designers refer to this approach as minimalism since it focuses on showing website visitors what's important to them. Retailers can also choose to showcase important products to their existing and potential customers once they visit their e-commerce platforms. Advantages of online shopping platforms with minimal design include fewer distractions, simple navigation and faster sites for the users.
High Quality Videos and Options
For an e-commerce website to stand out in terms of user experiences, it should feature original photographs and high definition videos. However, retailers need to limit the amount of high-quality media use since the media may slow down the loading speeds of their websites. Using high-definition videos or 360-degree images can help retailers in showcasing their products or services in a context that appears real to their customers.
Social Shopping
It is impressive how social media platforms such as Instagram and Pinterest are redefining online shopping these days. These platforms provide merchants with the convenience of bringing products or services close to their customers without them realizing it. Social media is gradually becoming the perfect platform for retailers to market their products and reach consumers who regularly use social networking sites. When a product ad pops up on a social networking platform, consumers can click on its image, and the platform will redirect them to the product's landing page.
Voice Searches
As part of artificial intelligence technology, voice searches are offering online shoppers the convenience of finding products of their choice without breaking a sweat. The good thing about the voice assistants that facilitate this service is that they can understand several languages. Retailers should integrate voice searches in their online stores as a way of improving their usability and performance.
Final Thoughts
Online retailers ought to be on the verge of testing the shopping experiences of their customers when adopting the UX improvement trends explained above. It is important for them to test how effective the UX approaches are becoming on their websites to decide on which ones they should keep or stop using. The satisfaction levels of targeted customers rely on the efforts of a retailer to make an e-commerce site more accessible and functional.
If you're interested in more posts about e-commerce and retail, check out our complete report detailing how technology is transforming the both brick-and-mortar and online stores.